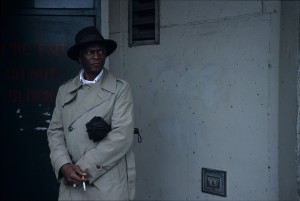 Give me one dollar,
I'll sell you a penny,
That saved a young soldier,
From bullet at war.
Slide me a twenty,
I'll teach you instructions,
For picking a winner,
At boxing match brawl.
Show me a fifty,
I'll sell you a moon rock,
That fell from the heavens,
And buried in soil.
For one hundred green ones,
I'll share with you secrets,
For youthful appearance,
And endless vigor.
A cool hundred forty,
Will win you the pathway,
To wisdom of Solomon,
The wisest of all.
These offers I make here,
Will save and redeem you,
A dream of a lifetime,
Yours, now, for a sum.
It's yours for the taking,
Delivered on payment,
Move quick, make decision,
Tomorrow, they're gone.
May 24, 2011